Music on Magnolia is a one-of-a-kind music school that brings together musicians of all ages and skill levels. Our programs are designed to inspire and empower our students to make music their own. Our instructors are multi-instrumentalist experts with music degrees and a wealth of performance experience. They're passionate about sharing their love of music and helping our students find their unique voice.
Join our community and let your musical journey begin at Music on Magnolia.
Programs
Performance Path
Wanna rock out with your bandmates under the bright lights? Then our Performance Path is for you.
Classical Path
If you're looking for more traditional music lessons, check out our Classical Path.
---
Group Classes
We provide weekly group classes as a fun opportunity to be social while making music. Sign up solo or with a group of friends.
Events
Performances are a vital part of our music program, as they provide an opportunity for our students to showcase their skills, build confidence, and connect with others through the shared experience of live music Our performances are always FREE and family friendly. Come check us out!
---
Jazz Gig at Dakota East Side Ice House
7:00 pm- 8:00 pm
---
Performance Path Gig at Paper Tiger
12:00 pm- 4:00 pm
---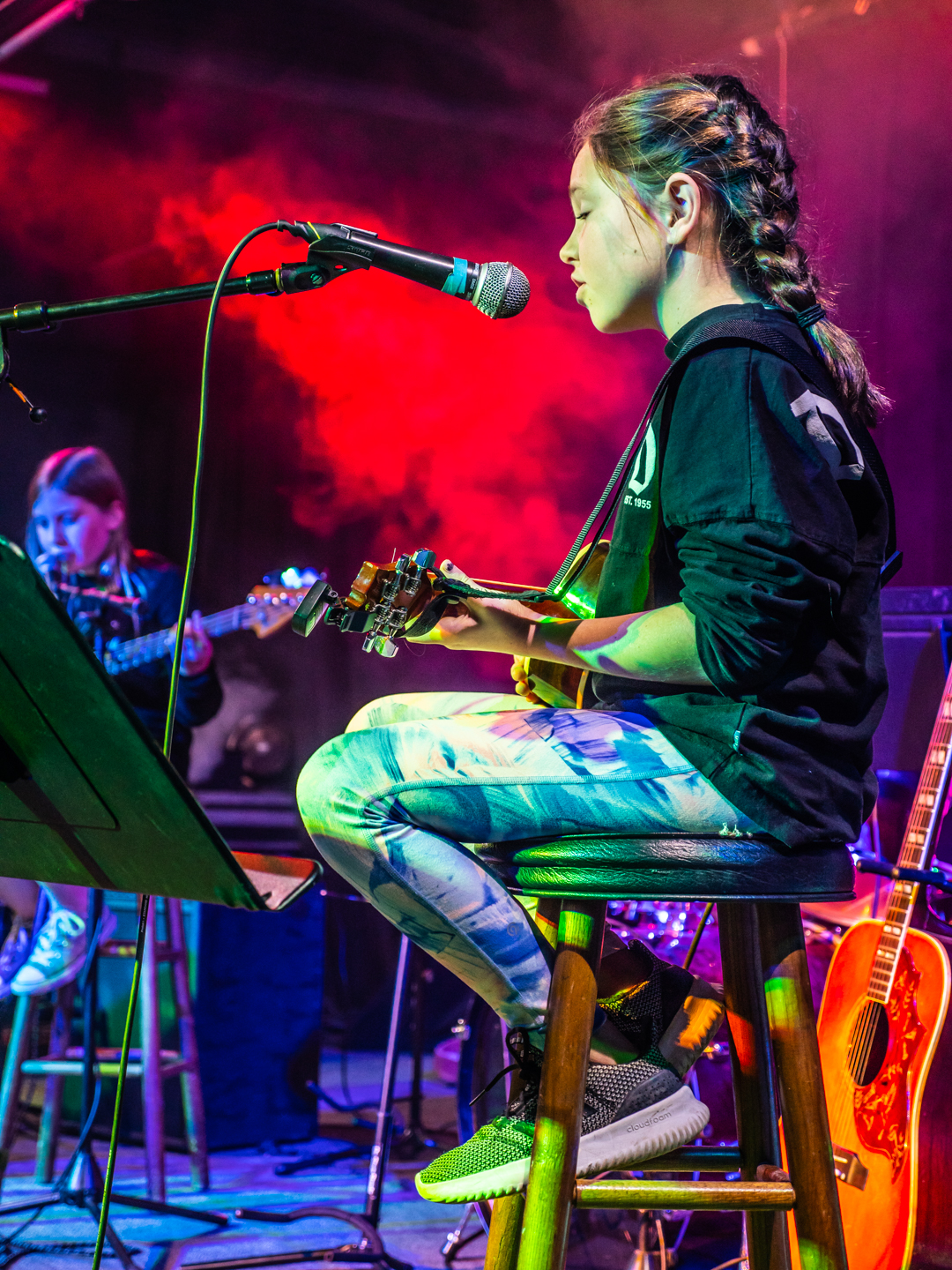 What Instruments Do We Teach?
Piano
Drums
Guitar
Vocals
Bass Guitar
Wind Instruments
Ukulele
Songwriting
Music Theory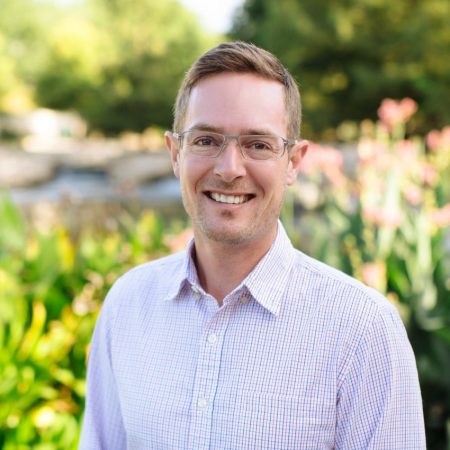 "

I'm an adult who wanted to learn guitar, but didn't know anything about music. Since I started lessons at Music on Magnolia, I've learned how to read sheet music, understand music theory, how to play in a band with other musicians, and last but not least, how to enjoy the musical journey.

"

Todd Wascher

Adult Student; Guitarist/Vocalist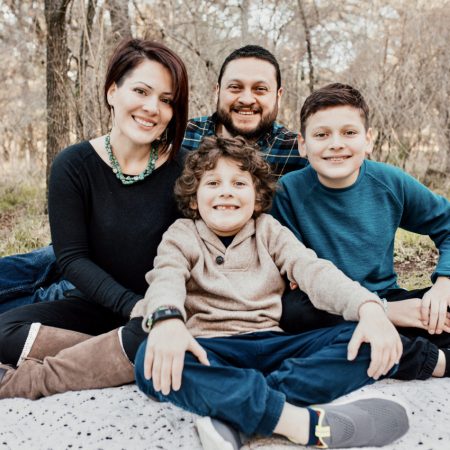 "

Where to start?! Michael is both an amazingly talented musician, as well as an equally talented teacher. He is able to connect with students in a way that allows him to not only teach the material, but also foster a love of music within them. We're so grateful to have found him and for the growth we've witnessed in our son as a musician.

"

Renee Fernandez

Ben's Mother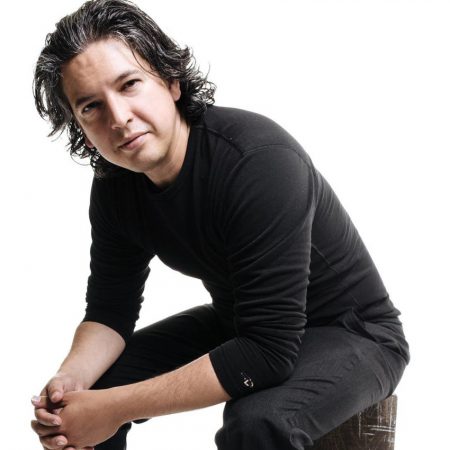 "

Music on Magnolia provides a safe, fun way for kids to explore music and instruments. The teachers meet kids where they are, giving lessons and assignments appropriate to the age and ability of the students. The lessons aren't limited to traditional classical instruction. The 'recitals' are actually shows at local venues. The kids team up to form bands and play pop/rock/country songs in a real music venue, for a real audience. My son loves it!

"

Aaron Prado

Benny's Father (Famed San Antonio-based Jazz pianist/composer)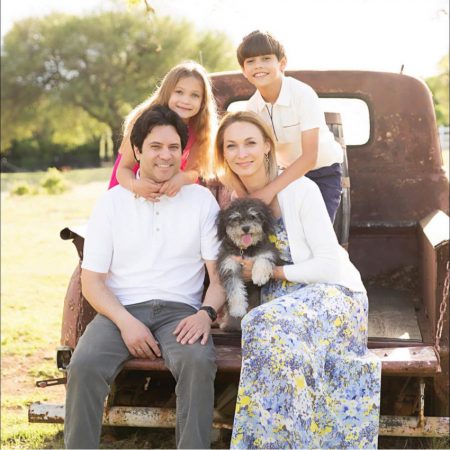 "

My 9 year old son has been with Music on Magnolia for over 3 years now, learning piano and drums. Not only is he learning how to read music, but he loves the process. Music on Magnolia knows how to inspire a child and maximize their potential.

"

Emilia Jiminez

Amadeo's Mother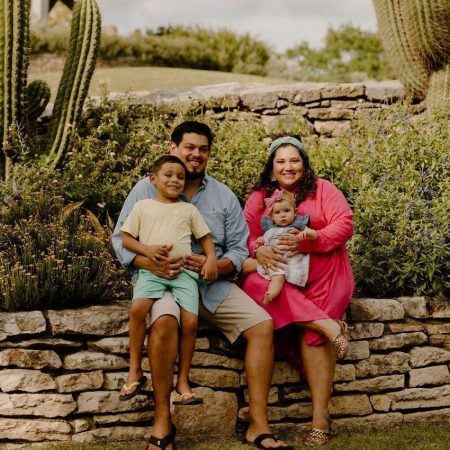 "

Music on Magnolia is a vibe! The atmosphere Michael has created for his students with the magic of music is so welcoming. In just three short lessons, I watched my son build confidence as he overcame frustrations in learning something new because of the coaching and encouragement from instructors who are sharing their passion for music with the students. We look forward to watching our musician grow and continue working towards his big goals.

"

Alexandra Granato-Garcia

Jex's Mom
"

Our sons started Music On Magnolia three years ago. Our friends had recommended them, and with just the intro lesson, we were hooked. My youngest being on the Spectrum, I was a little apprehensive. But the boys hit it off with Michael and his staff right away. They have come a long way in 3 years. We are very appreciative of Michael and the instructors at Music On Magnolia and hope to continue coming for many years.

"

Richard Ruiz

Max & Marz's Dad
Partners & Sponsors
Shoutout to our community collaborators that help support our mission.