Our Story
Michael Kelly started teaching lessons from his grandma's Magnolia Avenue bungalow in the historic Alta Vista neighborhood in 2014. He was finishing up his music degree at UTSA, gigging with various local music groups, and waiting tables downtown when he started using an extra room in the house to host private music lessons. From day one, the lessons focused on jamming with friends and having fun.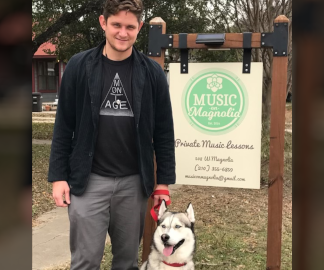 Michael & Maverick
The extra room became a jam room filled with countless instruments and noise-makers. Students were encouraged to try them all. As families referred their friends, Michael was able to quit serving tables and teach from home full-time, while still managing to make his gigs in the evenings!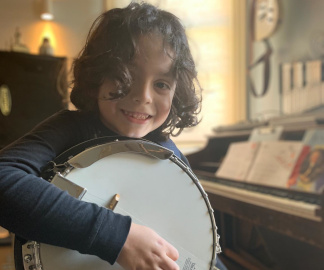 New Instrument!
As the studio grew, students were organized into bands and learned songs to perform for backyard concerts. Families brought their relatives and friends, and new faces from the neighborhood wandered into the yard to see the show. Since those early days, Music on Magnolia fosters a love for the community and the families that make each day of teaching feel like hanging out with old friends.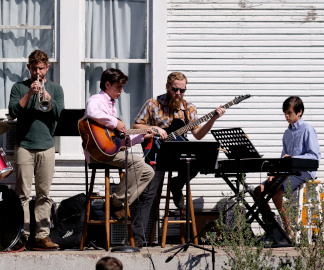 Backyard Giggin'
In the summer of 2021, Music on Magnolia upgraded from grandma's house to a business location in the neighborhood. What had been a long forgotten lawyer's office was renovated by Michael and friends. Each of the four new music rooms were modeled after the original jam room on Magnolia Ave. Michael brought in several of San Antonio's best musicians to help grow the studio.
New Location! (before pic)
These days, students still perform concerts-- but they aren't held in the backyard. Music on Magnolia students perform regularly at some of San Antonio's most beloved venues like The Lonesome Rose, The Paper Tiger, Olmos Pharmacy and more. Friendships formed between students during band rehearsals and performances are unique. Semester after semester, they form a synergy that any current or former bandmate would understand. And that's what it's all about!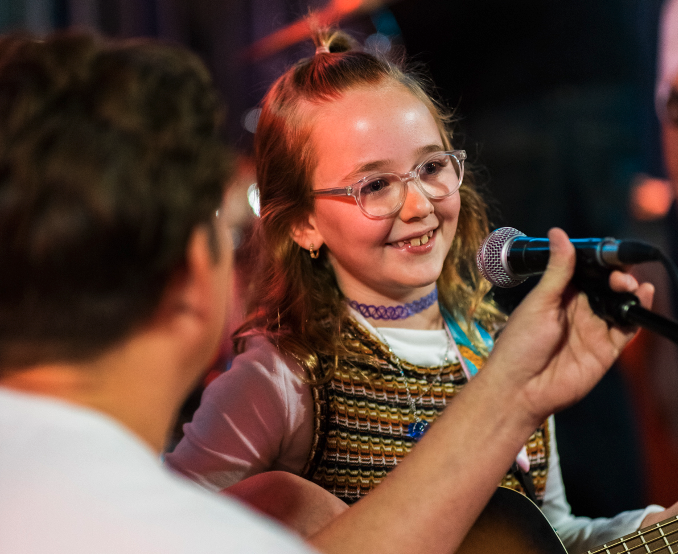 The Big Gig!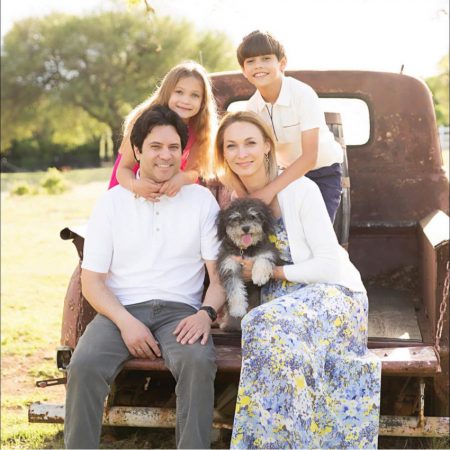 "

My 9 year old son has been with Music on Magnolia for over 3 years now, learning piano and drums. Not only is he learning how to read music, but he loves the process. Music on Magnolia knows how to inspire a child and maximize their potential.

"

Emilia Jiminez

Amadeo's Mother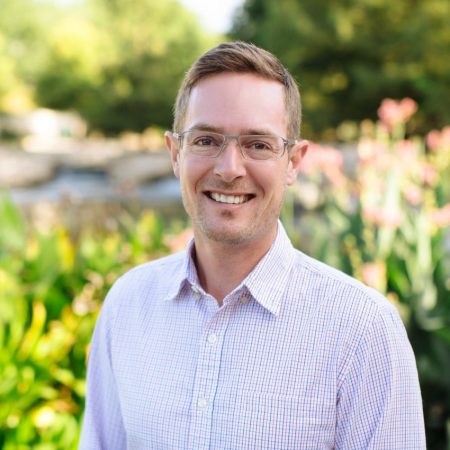 "

I'm an adult who wanted to learn guitar, but didn't know anything about music. Since I started lessons at Music on Magnolia, I've learned how to read sheet music, understand music theory, how to play in a band with other musicians, and last but not least, how to enjoy the musical journey.

"

Todd Wascher

Adult Student; Guitarist/Vocalist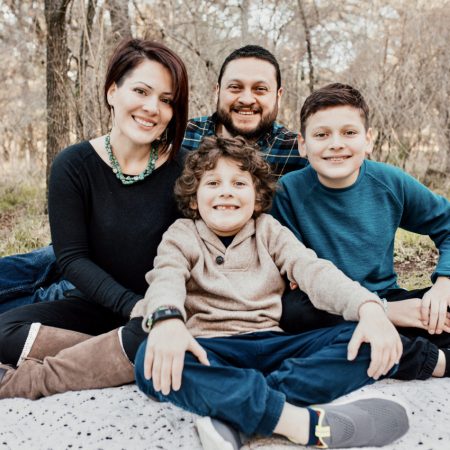 "

Where to start?! Michael is both an amazingly talented musician, as well as an equally talented teacher. He is able to connect with students in a way that allows him to not only teach the material, but also foster a love of music within them. We're so grateful to have found him and for the growth we've witnessed in our son as a musician.

"

Renee Fernandez

Ben's Mother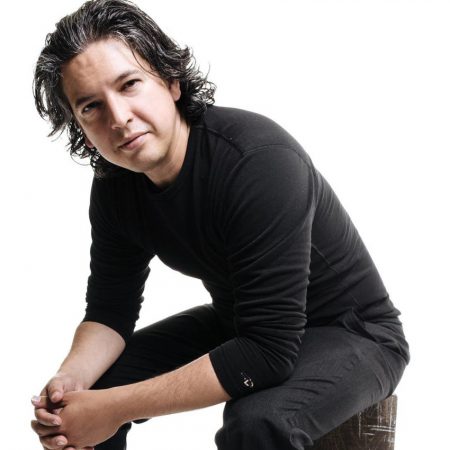 "

Music on Magnolia provides a safe, fun way for kids to explore music and instruments. The teachers meet kids where they are, giving lessons and assignments appropriate to the age and ability of the students. The lessons aren't limited to traditional classical instruction. The 'recitals' are actually shows at local venues. The kids team up to form bands and play pop/rock/country songs in a real music venue, for a real audience. My son loves it!

"

Aaron Prado

Benny's Father (Famed San Antonio-based Jazz pianist/composer)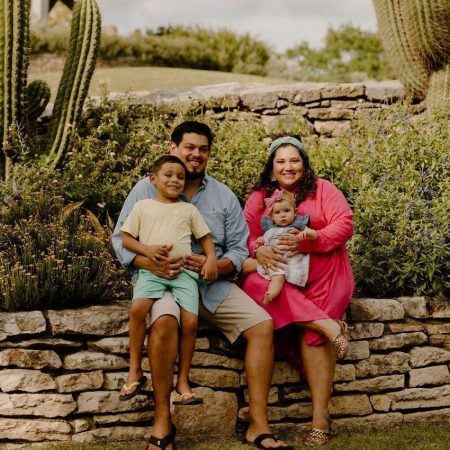 "

Music on Magnolia is a vibe! The atmosphere Michael has created for his students with the magic of music is so welcoming. In just three short lessons, I watched my son build confidence as he overcame frustrations in learning something new because of the coaching and encouragement from instructors who are sharing their passion for music with the students. We look forward to watching our musician grow and continue working towards his big goals.

"

Alexandra Granato-Garcia

Jex's Mom
"

Our sons started Music On Magnolia three years ago. Our friends had recommended them, and with just the intro lesson, we were hooked. My youngest being on the Spectrum, I was a little apprehensive. But the boys hit it off with Michael and his staff right away. They have come a long way in 3 years. We are very appreciative of Michael and the instructors at Music On Magnolia and hope to continue coming for many years.

"

Richard Ruiz

Max & Marz's Dad
Lonesome Rose 2020