Many people believe that only children can acquire the unique and beautiful skill of playing a musical instrument, and adults can't. However, this notion is entirely untrue. At Music on Magnolia, we have a dedicated group of talented and enthusiastic instructors who provide music lessons for both children and adults. Adults can reap numerous benefits from learning music, including the following:
Brain Health: Research has shown that adult musicians exhibit improved cognitive flexibility, working memory, and verbal fluency compared to non-musicians. By learning your favorite songs or composing your own music, you not only enjoy the process but also contribute to enhancing your brain health. Learning music as an adult can have positive effects on various aspects of your life, including physical, mental, and emotional well-being.
Reduced Stress: In our fast-paced and demanding world, chronic stress is pervasive among adults. However, a study conducted by Dr. Winston, a Psychology Professor at Tulane University, revealed that adults with musical training reported lower levels of chronic stress and depressive symptoms. Additionally, many musicians describe how playing their instrument allows them to be fully present in the moment, offering an escape from the outside world. Enrolling in adult music lessons could be your ticket to a less stressful life.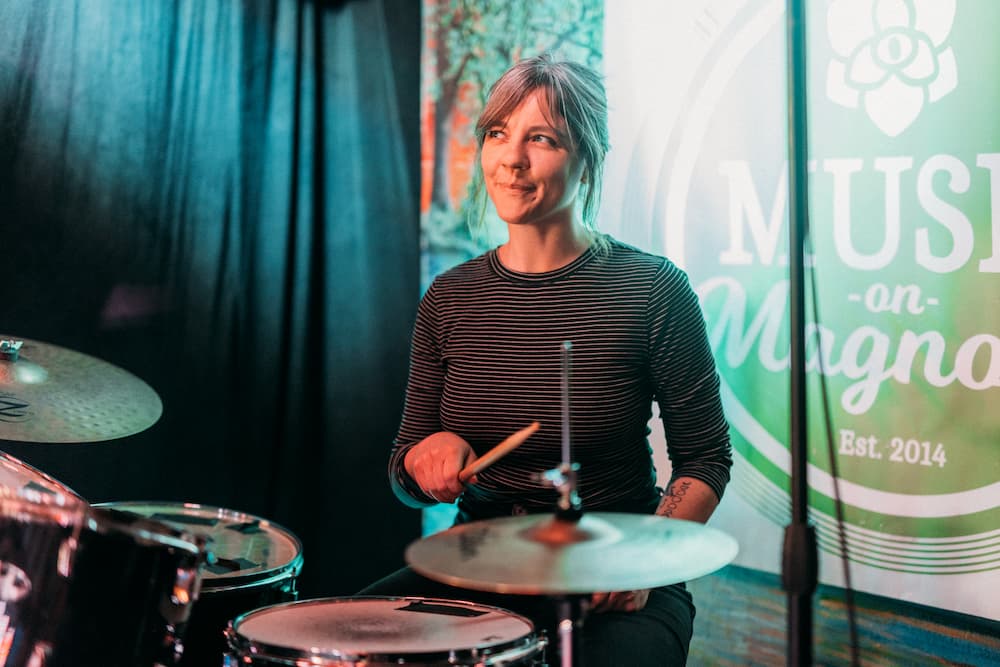 Social Interaction: Music on Magnolia takes pride in being a performance-based and community-focused music program. We firmly believe that the social aspect of music is beneficial for both adults and children. If you're seeking an opportunity to learn an instrument and play your favorite songs alongside new friends, our program is the ideal place for you.
Music is Fun: Everyone fondly remembers attending a concert with friends and listening to their favorite artist. Playing music is an even more enjoyable experience! Gathering for weekly band rehearsals or performing at our numerous public events will create memories that you'll cherish for a lifetime. The sense of accomplishment when mastering a new musical skill or the thrill of playing a song for your friends, family, and the San Antonio community is unparalleled.
If you're an adult who has always dreamt of playing a musical instrument or if you're looking to reignite your passion for music, there's no better time to take action! Sign up for music lessons at Music on Magnolia and embark on your fulfilling musical journey. Our talented instructors are ready to guide you, whether you're a beginner or looking to refine your skills.