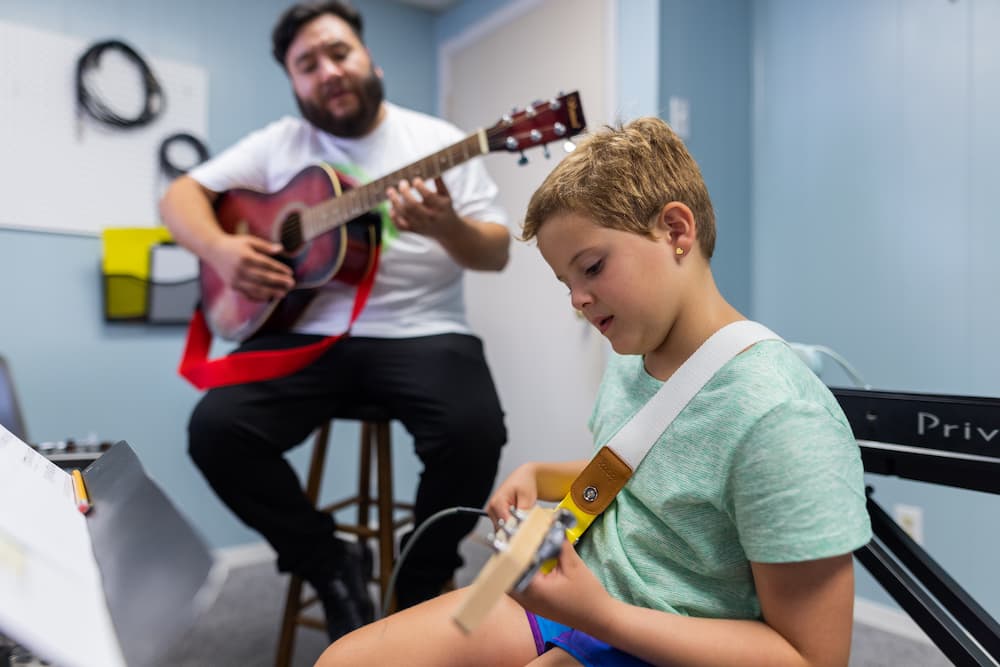 So you've had a few lessons and now you are interested in purchasing your own guitar. With so many selections to choose from, this process can seem overwhelming.
Whether you are purchasing for yourself, or your child, here are a few things to consider when looking for your first guitar.
Electric or Acoustic?
Despite slight differences in feel and sound, both electric and acoustic guitars are perfectly suitable as a first guitar to learn on. Electric guitars are often heard in genres like Rock, Blues, and Jazz, while acoustic guitars are often heard in genres such as Folk, Country, and Classical.
Size?
Finding the correct size guitar is an important step in choosing your first instrument.
1/4 size guitars are recommended for students ages 4-7
1/2 size for ages 7-9
3/4 size for ages 10-13
full size guitars for anyone over 14 years of age.
Here's a few of the guitars we use around the studio that we're confident suggesting based on quality and affordability: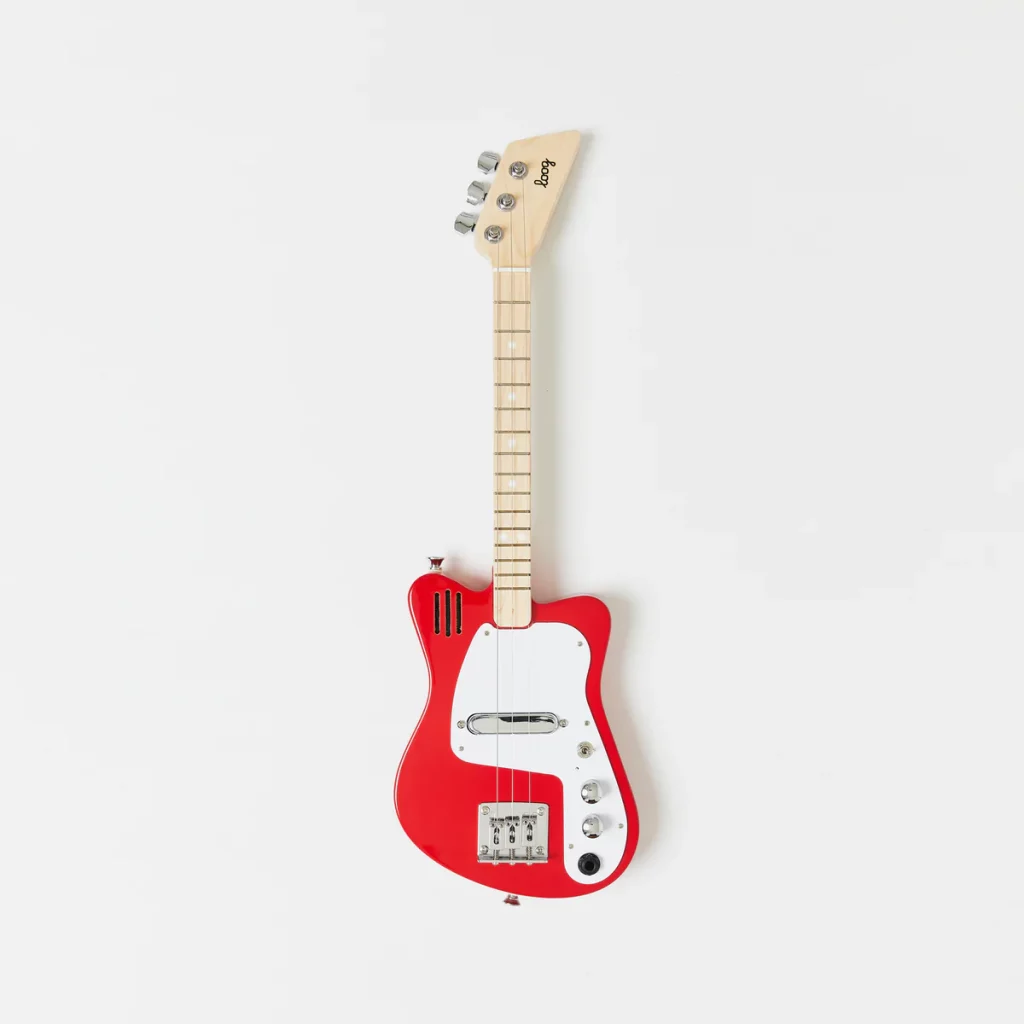 Check out this small three-string guitar for young beginners: Loog.